UPDATE:
So I really didn't know how many people to expect from this, but it looks like it was the perfect amount because now I don't have to randomly pick people:
Congrats to the following winners! I'll pm you all soon for mailing details
Alright, to celebrate 100 fans on Newgrounds I wanted to do a sticker giveaway. Also because I have more of these then I know what to do with.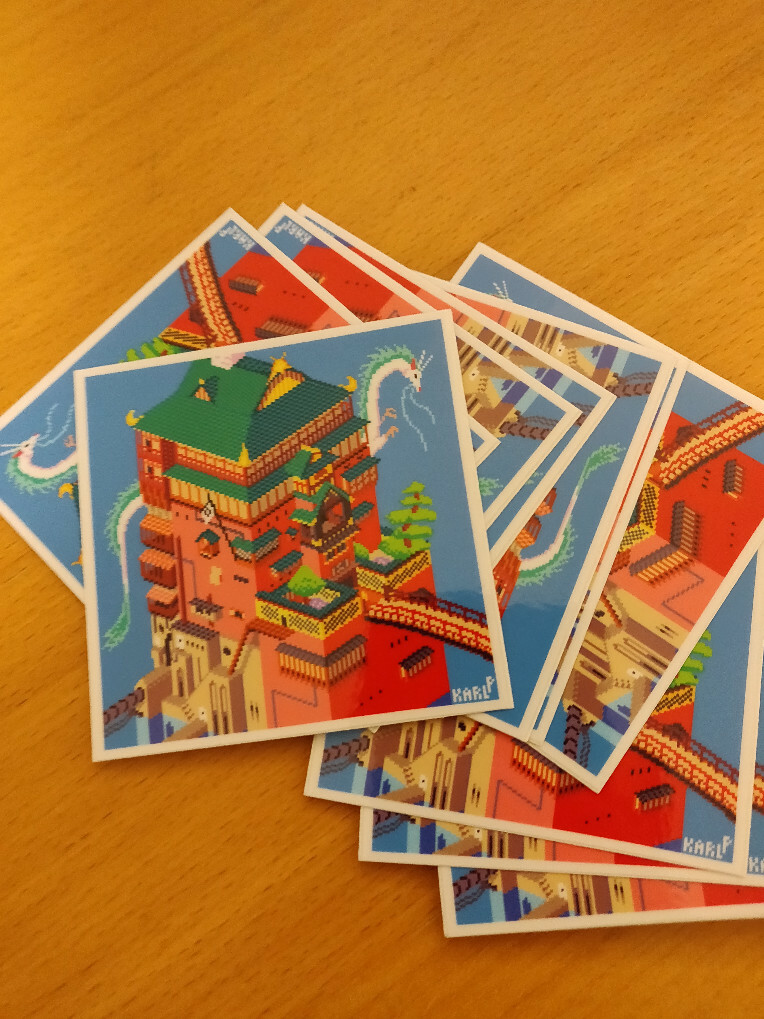 These are stickers I made of my fan art of the bathhouse from Spirited Away, check it out here.
Logistics:
Comment whatever you want below.
In a few days I will randomly pick 5 commenters.
Then I'll announce the winners in a follow-up here and send them private messages for mailing details.
If you are outside the US, don't worry I'll ship international. I sent some to someone in Russia so odds are I can send them to you.
So if you're interested in getting some free stickers comment below and good luck.